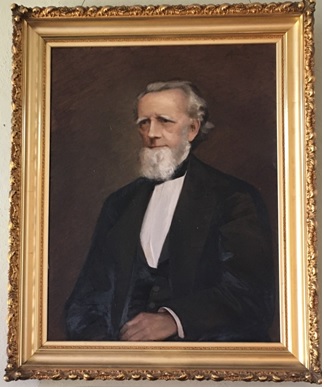 Welcome to the next chapter at Paige Memorial Library!
As of July 1, 2021 the Paige Memorial Library will be a member of the
CWMars Interlibrary loan system
MassCat has treated us well; but wanting to offer our Patrons the best service possible, we are moving to CWMars starting July 1.
Those of you who already have a CWMars card from another library will use that card. Yes, Paige will be automatically registered as your home library and will get credit for your check-outs.
Those of you who need a CWMars card will get a new number and a new card the first time you check books out at the Paige.
We do not know yet if, as we change over, there may be some days when we cannot transact check-outs on our automated system . On those days we may be able to hand write the transactions. More about that on a later post.
Want to learn more about what you can expect from CWMars?
Paige Library is now Open for Browsing
Appointments are not necessary to browse.
Patrons must still wear a mask, hand sanitize, and maintain social distancing.
The number of people allowed inside the library at one time will be limited.
Toys are not available in the children's area and Story Hour is held outdoors weather permitting.
Curbside service is still offered.
The weather is lovely.
Take a walk.
Take a Storybook Walk
at the Paige Memorial Library
This is the latest installation:
p.s. Find our beaver family lodge on your story book walk…
… then borrow a book on beavers

Here are some brand new books and audiobooks
Yes!  In person!  Just use the hand sanitizer and browse!  
OR
We are still offering curbside service.
Order whatever you would like and, IF WE DO NOT HAVE IT,  we will do our very best to get it for you!!
 Check our website and Facebook for our newest books
 To order your books – Call 413-477-6704 or Email
 Don't know what to order? Check our catalog
Sign on to http://www.paigelibrary.com/
Go to "catalog", then "Search Our Online Catalog"
Go to "Advanced Search"
Fill in any keywords or author's name
Limit your search if you would like by checking "item type"
Scroll down further and find "Location and Availability" "Library:"
Where it says "All libraries" select "Paige Memorial"
Check "Only items currently available for loan or reference"
THEN, click on "Search".
Write down your requests, and call or email to arrange a time to pick them up!
 Your books will checked out to your account 
the order will go into a bag with your name or initials on it 

the bag will be placed on the bench outside the library or in bad weather, on the top step or in the foyer.

Local Info  
Town of Hardwick Website – Provides information on municipal services, municipal government meetings, and other information of local interest.
My Town Government – Provides a listing of all upcoming municipal meetings in Hardwick, as well as an archive of past meeting minutes.
Hardwick Town Fair – Learn more about one of our nations oldest traditional town fairs, hosted annually in Hardwick each summer.
Quaboag Valley Community Development Corporation –   a non-profit organization committed to economic development and helping small businesses grow and prosper     QVCDC      413-967-3001          23 West Main Street, Ware, MA 01082