Come visit us at the Paige Memorial Library and see all we have to offer… books, DVDs, audio books, computer access, reference assistance, free WiFi, printing/copying service,  and so much more to anyone who comes through our doors. We offer a variety of events for children and adults throughout the year. Please visit us, borrow a book and perhaps buy one at our ONGOING BOOK SALE!
Are you coming to the
HARDWICK COMMUNITY FAIR,
the OLDEST agricultural fair in the USA?
August 16,  7 to 10 pm and
August 17, 7:30 am to 3:30 pm
Around the beautiful
Hardwick Common

, you will find children's activities, demonstrations, contests, good food, music,  and lots of fun!
You will find the
Second Annual
Hardwick Fair-y Village
at the
Paige Memorial Library
along with our
Best Yet Book Sale
and the
greatest raffle baskets

created by

Friends of the Paige Memorial Library!
What can $1.00 buy?
A raffle ticket worth a hundred more!!
Come to the
Paige

to
buy 6 tickets for $5.00 or one ticket for $1.00
and take a chance on one of three LOADED baskets.  You have to SEE them to appreciate them!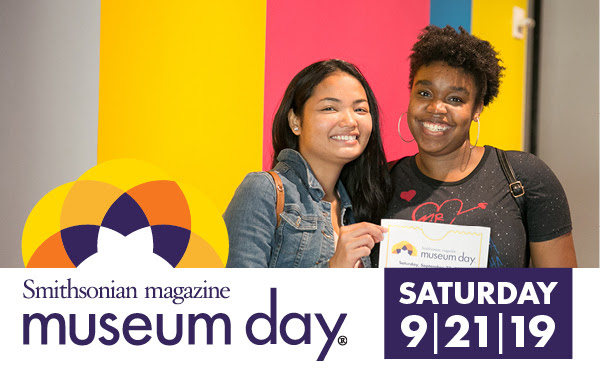 Free Admission at Participating Museums
You'll be able to download your ticket immediately. We'll also email you a copy. Check your inbox for an email from 
info@noreply.smithsonianmag.com
 with a link to your ticket.
---
Smithsonian Year of Music
Museum Day 2019 will highlight how music engages society across different eras and promotes cross-cultural exchange and understanding.
---
---
Smithsonian Magazine | MRC 513, P.O. Box 37012 | Washington, D.C. 20013
© Smithsonian Institution. All rights reserved.
CONCERNED ABOUT THE CLIMATE CRISIS?
MOST OF US ARE!
Jim Lagomarsino and Meg Haight, members of Citizens' Climate Lobby, give an overview of climate change causes and effects,  on YouTube.
https://www.youtube.com/watch?v=uRCDLzddTD8&feature=youtu.be
Citizens' Climate Lobby (CCL) is a non-profit, nonpartisan, grassroots advocacy organization focused on national policies to address climate change.
Scholastic has provided a
FREE

trial of the BookFlix product for use during Summer 2019
Note that access will end on August 31, 2019
so do try it NOW!!!

Voter Registration Forms
These tools for libraries were built through a partnerships with vote.org and were made possible through a grant from Non-Profit Vote.
You can use them to register to vote on your library's website. They are free to use and are available to use by voters in all 50 states!


SENIOR VILLAGE ACTION GROUP TEA
 THURSDAY AT 3 
Meeting of the Senior (Action) Tea at the Paige Memorial Library                                                                                                    All are invited to participate and add to the agenda!  We are hoping do good things for Hardwick.
Thursday at 3 is Tea Time at the Paige
The Second Tuesday Book Club will meet monthly at 3 p.m. (new time)
Please join us for tea or coffee and a lively discussion of books, authors and other topics of interest
This is a great way to meet new friends and discover new interests

 Join the Friends of the Paige Memorial Library
We LOVE our Friends!!!
Next meeting:    September 10, Tuesday, at  6 PM
at the Paige Memorial Library
87 Petersham Road
Come with ideas and enthusiasm 

Story and Toys Play Group at Paige Memorial Library, 87 Petersham Road, Hardwick, Wednesdays 10:30 to 11:30 AM.

 Moms, bring your babies, your toddlers and your preschoolers.  It is a nice way to socialize with other mothers and for children to meet new friends.  Paige has some delightful interactive toys, doll houses and building blocks and plenty of books.  Bring your own snack.
Thursdays  5 to 7
FUNdamentals of Art – ARTISTIC ADVENTURES
Learn something new,… hone a skill,… challenge your creative problem solving.   
Come join a fun group of people who love to explore art materials.  Come increase your understanding and appreciation of making art, and art as recreation and relaxation.   Drop in to see what's happening; but once you come, we know you will be back!   You can even bring another activity, like knitting, to do while interacting with the group.  When possible, tools will be provided and shared, depending on the activity and the number of participants.
 Participating in creative activities has been shown to improve our cognitive skills and create a confident and optimistic attitude.
Thursdays    5 to 7 PM
Computer Users' Workshop  – Are you interested?  When shall we meet?
Let's explore how to use your technology!  Come help us develop this group which will meet at the Paige … participants will choose when to meet and what the topics will be.  If you have a laptop or iPad, bring it.
Sharing with others in groups reduces anxiety, improves self-esteem, and helps members' sense of overall well-being.  Where else can you accomplish that, enjoy the company of some very interesting people, and learn something new?
Paige Memorial Library, 87 Petersham Road, Hardwick, MA  01037
413-477-6704     director.paigelibrary@gmail.com
COME SEE WHAT ELSE IS HAPPENING AT PAIGE!!
Drop in whenever we are open to write a letter on the computer, explore the Internet, copy a document, take out an audio book, or a movie on DVD.
Do you have  technology questions?  Bring in your laptop, cell phone or tablet and see if we can help you get a step higher on your climb on the ladder of learning.