Trail of Treats 2022 on the Hardwick Common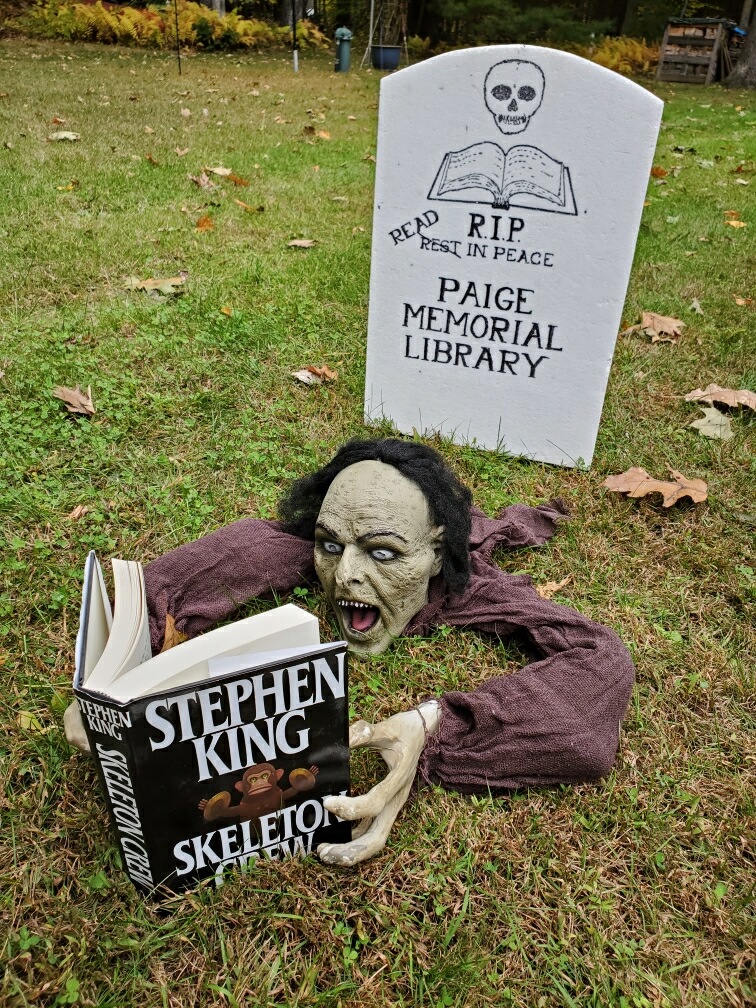 Did you know the story of the Hardwick Fair-y Village?
The Fairies were aware of the Hardwick Fair because it is the oldest Fair in the U.S.A. They wanted so very much to come to the Famous Hardwick Fair that they asked their human friends to build them a village so that they could visit. They enlisted the help of Peter Schmid, the Architect, and the patrons of the Paige Memorial Library to do the work.
Architect Schmid lined the Where River bed with stone, created the bridge, and landscaped the hill. Patrons worked at the library and at home to construct very special buildings for the Fairies using natural objects and colorful and shiny things to please the Fairies.
The Fair is over for 2021 but you can leave a message in the Hollow Log Mail Box at the entrance to the Paige Library. Address it to the Hardwick Fair-ies or to Ambrosia and wait for a response.
May the magic of the Fair-ies always be with you!
Here's What You Need to Know About the Juneteenth Flag
By Duncan Nielsen
The red, white, and blue Juneteenth flag commemorates the end of slavery in the U.S., which came over two years after the Emancipation Proclamation.
On June 19th, 1865, General Gordon Granger of the Union Army dispatched this order in Galveston, Texas: "The people of Texas are informed that in accordance with a proclamation from the Executive of the United States, all slaves are free." This announcement came more than two years after President Abraham Lincoln's Emancipation Proclamation—but until the surrender of General Robert E. Lee two months before, there hadn't been Union troops in Texas to enforce it.
Juneteenth—a portmanteau of "June" and "nineteenth"— will commemorate the end of slavery in the U.S., and some will raise the official banner: a red, white, and blue emblem that "gives all Americans the opportunity to recognize American freedom and African-American history," according to the National Juneteenth Celebration Foundation. The flag was first hoisted in 2000 at the Roxbury Heritage State Park in Boston, Massachusetts, by the foundation's founder Ben Haith, who also created its design.
The flag by Ben Haith, later refined by Lisa Jeanne Graf, features "a star of Texas bursting with new freedom throughout the land, over a new horizon," says the celebration's foundation. Its red, white, and blue colors echo the American flag.
Juneteenth is now a federal holiday to honor Black heritage, and to make space for continued education, celebration, and connection.
Story and Toys Play Group
Computer Users' Workshop
A makerspace is a room that contains tools and components, allowing people to enter with an idea and leave with a project. The best part is that makerspaces are communal. The goal is to work together to learn, collaborate, and share.
Participating in creative activities has been shown to improve our cognitive skills and create a confident and optimistic attitude.

As part of the Friend of the Paige Memorial Library Cookie Walk, Heidi Jeldres donated this lovely hand made doll and the Christmas book to raise money for Jo's Jackets and the Police Department's toy drive at the Second Annual Christmas on the Common.
Good news for climate and the rural economy
HARDWICK, MA – Ridge Shinn has a hopeful message for area residents. At a presentation on the evening of Tuesday, October 15, he will explain how a new approach to grazing livestock can reduce climate change while boosting the rural economy of the region. Shinn has launched a successful business of aggregating 100% grass-fed beef cattle from Northeast farms and marketing the meat to stores, restaurants, and institutions. Currently Shinn's business, Big Picture Beef, is supplying the Big Y 70-store chain in Massachusetts and Connecticut. The Petersham Country Store also carries Big Picture Beef. One of a dozen institutions buying Big Picture Beef is Smith College in Northampton, MA.
"This is Northeast beef for Northeast consumers," says Shinn. He explains, "Here we have good soil and abundant rainfall. By working with farmers in this region, we can provide our urban centers with beef that is both healthy and local. We can also pay farmers more than they get by selling their cattle in the commodity market," says Shinn.
So how will grass-fed beef production reduce climate change? Shinn points to current studies that show how well-managed grazing allows the carbon that grass takes from the atmosphere to be stored deep beneath the ground, where it contributes to healthy fertile farmland. Also, grass is natural food for cattle, so 100% grass-fed cattle don't have the digestive problems that contribute to methane emissions from cattle burps.
Farmers selling cattle to Big Picture Beef must follow a protocol designed to ensure that the beef will be healthy and that raising the cattle will benefit the farmland and the environment. All Big Picture Beef meat is traceable to Northeast farms, including farms in Massachusetts.
"By fattening cattle here – instead of on Western feedlots, we save food miles, revive the rural economy, and eliminate all the problems associated with corn-fed, feedlot beef, says Shinn.
Ari Pugliese, the proprietor of the Petersham Country Store, says, "How lucky we are to have a locally sourced product that is great tasting and good for the planet."
Book Signing and Talk by Agape Community co-founders
June 11 at 6 pm
Willie Crosby of Fungi Ally
"The mushroom Man"
to teach us all about mushrooms
Mr. Crosby is a recent recipient of the Harold Grinspoon Charitable Foundation's Local Farmers Award. Congratulations Fungi Ally! https://fungially.com/
Willie Crosby of Fungi Ally, a mushroom farm in Hadley MA that grows shiitake, oyster, and lions mane mushrooms using agricultural waste products like straw and sawdust. Their mission is to reveal the power of mushrooms so more people can benefit from working with fungi. They are committed to developing sustainable growing practices that improve the health of their customers, community, and environment.
Through workshops they enable participants to confidently work with and understand the fungal kingdom and how to work with mushrooms in the fields of cultivation, foraging, and medicine.
Why Fungi? Mushrooms are a great local food source that can be grown year round on agricultural by-products. Their role in ecosystems to transform waste into life is vital to the health of the planet. We believe that by working with mushrooms we can improve our own health while transforming waste into life affirming food and soil.
Learn More About Mushrooms at the Paige on June 11

Pysanky Workshops – April 10 at 2:00 and April 11 at 5:30 for adults and older children.
Pysanky is the Ukrainian egg decoration using beeswax and dye, passed down generation to generation. It was believed that Evil, in the form of a monster, roams the Earth; but each pysanka created strengthens the chains which hold Evil at bay.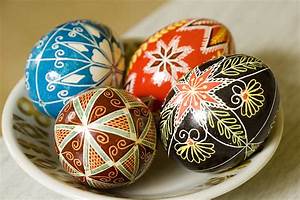 Come strengthen the chains!!!
Bring a fresh egg
$5.00 materials fee
For more information and to register email director.paigelibrary@gmail.com or call (413) 477-6704

Writing Workshop
Award-winning author Ed Londergan
Tuesday March 19
5:30 p.m. to 7:30 p.m.
Everyone has a story to tell and writing about it is a good way to preserve it for future generations.
improve writing skills
develop personal writing
where to start
revive your love of writing
Registration is required.
"Start writing, no matter what. The water does not flow until the faucet is turned on." — Louis L'Amour

Friends of the Paige Memorial Library
Winter Warm-Up Book Sale
A large selection of newly acquired donated books and library discards, including lots of fiction for young readers, will be available
Browse a wide selection of books in very good condition, then enjoy light refreshments provided by the Friends
Collect free garden seeds from our 2018 collection for your Spring planting.
Book donations are still being accepted and may be dropped off at the library during open hours on Tuesday/Thursday 2 – 7, Wednesday 10-4, or Saturday 9 – 1. Please, no magazines, encyclopedias, or textbooks. If you would like assistance getting your donations to the library or have questions about the sale, contact
curiousbooks@verizon.net
or leave a message at the library
413-477-6704.
Victorian Valentines
February 13 at 2:00 and on February 14 at 5:30
Come to one or both… some valentines take longer to make or you might have multiple recipients! All ages are welcome. Materials provided, but bring tiny ornaments and memorabilia to personalize and enhance your Esther Howland-like creations.

Tour Alaska with Peter Schmid as he shares pictures and stories of his recent trip to Alaska.
If you cannot make the trip to our 49th state, then come hear of Peter's excellent adventure!
Francis Martin, Heritage Orchardist at the Emily Dickinson Orchard in Amherst brought
samples of actual Heritage varieties of apples, spoke of the history of apples in the World and in the U.S., told stories of current management of the Emily Dickinson Orchard at the Dickinson Museum in Amherst and of bringing back to production two orchards.
Thank you for participating in the Hardwick Fair-y Town
Paige Memorial Library hosted a summer reading program for adults as well as children this year with the added incentive of winning a prize! Then we had a party!
We had ice cream sundaes! Thank you, so much, Eagle Hill School!
We had Bowling, drawing and coloring, horseshoes and rings, frisbee through a hoop, basketball, free books, prizes and DRUMMING with Tim Kane.
We ALL had fun!
Microscope
and
Minerals
Rock

and

Roll

Science

with

Brianna

!
Crack open a rock and look at minerals under our new microscope.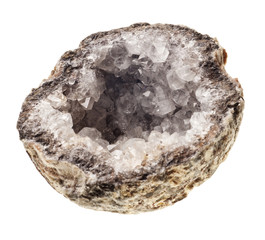 Sing

and

shake

and

sway

to music by

Heidi

.
… a rocking good time!
Design on vinyl with Brianna
Rock a fine souvenir in your cool library using paint pens and your imagination!
Missing
Meet the Author Tim Parker of Ware at the Paige Memorial Library, 87 Petersham Road, Hardwick, on Tuesday, May 22 at 6 PM and learn how this chemical engineer who grew up on a poultry farm in North Brookfield worked at all levels of the aerospace industry on the space suits, high performance plastics, rocket seals and gaskets,; and came to be a writer of mystery, and romance after a life changing accident. Parker will discuss his books MISSING IN SWITZERLAND and WISPA, the connection to the Quabbin, and his upcoming books including his aerospace memoir that will include material on Apollo 11 and coincide with next year's 50th anniversary of the first moon landing.
Call 413-477-6704, email director.paigelibrary@gmail.com, or stop by to register or for more information.
Making Woodland Fairy Houses
Saturday, April 14 at 10:30 AM
Everyone wants a Fairy House! Come learn from some very knowledgeable 4-H guides how to build one for your home.
You must register at the library, call 477-6704, or email director.paigelibrary@gmail.com, AND… you must bring supplies such as a base of wood or stone, and dry natural materials. Bring anything else you would like to have in your Fairy Land Scene, such as fabric flowers, tiny figures, and embellishments. If you have wood glue and glue gun, bring those, but we will supply what we can.
Come have fun with us!
Aren't these the prettiest pine cones?
Come learn how to make them!
The Friends of the Paige Memorial Library
are offering a craft class
taught by Karin May
cost $10.00 all supplies are included
Tuesday, November 28 at 5:30 pm
Girl Scout Information event to meet others from your community who want to learn about scouting and discuss forming a Troop. For more information: Kerry O'Brien, Community Development Specialist
Girl Scouts of Central and Western Massachusetts
Office: 508-749-3633 |Cell: 413-372-3046| kobrien@gscwm.org
The Devil's Elbow
Set in colonial Massachusetts, The Devil's Elbow follows Jack Parker from his orphan childhood days as an apprentice to a greedy and brutal Boston merchant to the isolated pioneer settlement of Brookfield, where he ends up in the fight of his life to protect the people and things he loves. The book is set against the background of King Philip's War, the single greatest catastrophe to occur in seventeenth-century Puritan New England.
The Long Journey Home
The second book in the Brookfield saga, The Long Journey Home continues the story of Jack and Becky Parker as they strive to make a life for themselves on the frontier in early colonial Massachusetts. During a violent and turbulent era, they endure every hardship to see their family grow and prosper … and survive. In their unstoppable love, they will sacrifice everything to be together.
Ed Londergan Bio
A freelance writer and editor, newspaper columnist, writing coach, workshop teacher, and amateur colonial historian, Ed Londergan has always been fascinated by American history. He began researching the battles of King Philips's War and was amazed by what he found. He decided to bring history back to life through the eyes of Jack Parker, a young orphaned boy from Ipswich, and his passage into adulthood during a very dangerous and frightening time. The result was The Devil's Elbow, which won an honorable mention in the juvenile fiction category at the 2013 New England Book Festival. Londergan's newest book, The Long Journey Home, also a New England Book Festival award-winner, continues the story with Jack Parker's capture and escape and his brutal trek home through the winter wilderness to the wife and son he loves beyond measure, so together, they can find the one place that is truly home. The third and final book in the series, The Farmhouse, is expected to be published early 2018.
at the Town House on the Hardwick Common
Drum, Drums, Drumming with Tim Kane
Professional and Certified Drummer Tim Kane takes small and large audiences on a journey into the rich American history of drums as well as their immigrant and primal roots abroad.
Participants don't need any drumming experience, and parents are openly encouraged to be with their children and play along with them.
Drumming is one of the best therapeutic, cardiovascular and fun exercises out there. Kane uses live drum demonstrations and performance mixed in with his narrative to convey the true art of drumming in a thorough and fun historical account. Each participant creates collaborative rhythmic jams after learning the basics. The magic is found in the group building upon its own creations and playing along to music from New Orleans jazz, Amazon, Native American Territories, and South America rain forests.
Tim Kane has been teaching music and playing drums and percussion for over 30 years and lives locally in Brookfield, MA.
Come beat your own drum!!
If you enjoy a good mystery book series, you've come to the right place! Tracey Ryan grew up in Hardwick reading mysteries (from the Paige Memorial Library????). She has written her first of the murder mystery novels in the series, "Wicked Game of the Hunter", and is working on the follow-up.
Come hear all about her writing at the Paige Memorial Library, 87 Petersham Road, Hardwick on September 12 at 6 pm. For more information call Paige at 413-477-6704 or check out Tracey's web page
Come by to create a toy. Yes, we are making a toy with things you find around the house!!
ball in cup buzz-saw balloon tennis
Relax Your Mind With Essential Oils
Hosted by The Essential Oil NP Diane Murphy
The events are fun and relaxed. We talk about what essential oils are, how to use them and for this class we will talk about how to use for relaxation, manage stress, sleep, and much more. I bring all the oils to smell and try. And we will have a free raffle giveaway
by Ed Orzechowski
2017 marks the 25th anniversary of the closing of the former Belchertown State School in Belchertown Massachusetts
Abandoned by his unwed mother during World War II, Donald Vitkus becomes a ward of the Commonwealth of Mass­achusetts. He is 27 days old. Six years later as "Patient #3394," he is committed to Belchertown State School, where he is labeled a "moron" with an I.Q. of 41. Like hundreds of other institutions across the country, Belchertown is a de-humanizing environment of barred windows, locked doors, and brutal regimentation. A patient from 1949 to 1960, Donald says, "I never want us to return to those days." It is Donald's triumph that he was able to survive Belchertown. When he is able, he accompanies the author to book signings.
"You'll Like It Here is packed with gritty, realistic detail, some of it darkly hilarious. Belchertown State School is the evil institution incarnate, itself a character, a brooding presence over the whole story.
July 11, 2017 6:00 pm
Presented by Bety Comerford and Steve Wilson, authors of The Reluctant Empath and The Empath's Quest: Finding Your Destiny
Have you spent your life feeling everyone's emotions? Have you been bombarded with every thought, every feeling from those around you and from the world itself? Are you ready to scream? You are not crazy; you are an empath. This interactive workshop will help you understand what it means to be an empath, why you feel what you feel, and how to share the wonderful opportunities the gift of empathy offers you to heal yourself, those around you, and the world. You will learn to discern the truth when people's words do not match their emotions, to use fearlessness to protect yourself, and to tap into the vibrational energy of love. You will also learn how energy works and how it can be used for healing, accessing the past, present, and future, manifesting responsibly, and much more. If you suspect you are an empath or know someone who may be struggling with that gift, this workshop is definitely for you. Books will be available for sale.
Writing New England Gothic
Ghosts, witches, antique houses that hold dark secrets – all are grist for the mill when writing New England Gothic literature. In the tradition of H.P. Lovecraft, Shirley Jackson and Stephen King, writers of New England Gothic fiction explore the realm of the supernatural in our own back yard.
Join author Chrysler Szarlan in a discussion of this interesting genre at the Paige Memorial Library . Chrysler Szarlan has jogged racehorses, performed as a magician's assistant, and worked as an attorney with the Connecticut Legal Rights Project. Her debut novel, The Hawley Book of the Dead, was named an NPR Best Book of 2014. Her essays have appeared in The Huffington Post and London's Sunday Telegraph. She lives in western June (Ware) Massachusetts with her family, where she is working on a new novel set in a haunted library.
Our display was to bring attention to Judith Black's portrayal of Lucy Stone Sunday, April 23, 2 PM at the Town House on the Hardwick Common.
The Stories of Seven Major League Baseball Players from One Small Central Massachusetts Town
The region's rich baseball history going back to pre-Civil War times, presenting teams and personalities that have been part of Ware's baseball scene over the past 150 years.
Into the narrative Katz weaves explanations of particular features of the game and their histories—such as the invention of the curveball, the birth of professional baseball, and the development of baseball's farm system—as well as colorful anecdotes from the players' careers.
A member of the Society for American Baseball Research (SABR), Stephen Robert Katz was born in Ware and raised in Winthrop, received law degrees from Boston University and the University of London, Stephen taught international law at the University of Wales (U.K.), and then became a practicing attorney in Boston. He had a 26-year career with the United Nations, serving in Vienna (Austria) and New York, as well as in the former Yugoslavia, where he was the head legal adviser to the UN's peacekeeping mission during the war in the Balkan region. He and his wife reside in New York City
www.stephenrkatz.com
The story of Quaboag sachem Hendrick Kequoaquau and his request for a settlement with the M
assachusetts Bay government for lands he claimed were taken from him without payment of the "native right". The third and last claim was restricted only to land known as Hardwick. Mr. Don Duffy, teacher and author, spoke of the Lamb and Company's attempt after King Philip's War to secure an Indian deed for land they called Wombemesiscook. After years of inaction, a newly reconstituted Lamb and Company bumbled their way in pursuing settlement of the land in the deed which eventually resulted in the
settlement of Palmer, eastern Ware, West Warren , and Hardwick.
Mr. Duffy continues to study and is now concentrating on the location of the Bay Path over Bald Peak in Monson and the connection to the main route from Pocumtuck (Deerfield ) through the Quabbin to Wickabaog and the Quaboags.
Jackie Easter was joined by Sophie (all decked out in her Easter finery) and Steve, Sophie's companion and faithful human.
Sophie came to show us her incredibly good manners and to inspire the good folks who have animals and want to learn from Jackie Easter how to create a relationship which benefits both human and pet.